Your fancy vacation in a beautiful island
San Teodoro Olbia: vacation, white beaches and lots of fun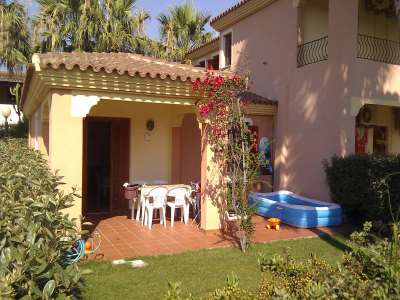 Located in Via Campania, in front of the square where there is a market every Friday morning, in a central position to all the major attractions of San Teodoro, it is ideal for your holidays in Sardinia. It consists of living room, bedroom, twin bedroom, bathroom, veranda, garden, private parking (parking always available) and it is ideal to accommodate 4 persons.
Read More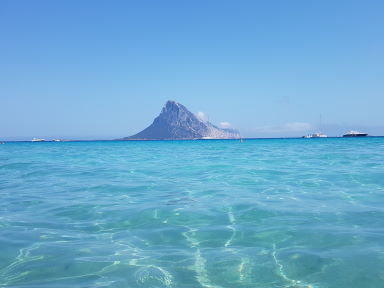 Situated in the north-eastern coast of Sardinia, just a few km from Olbia, San Teodoro is proposed as one of the most interesting places on the island, mainly due to its white sandy beaches and its crystal clear waters. There are plenty of beaches surrounding the town: La Cinta (perhaps the most popular), Costa Caddu, The Isuledda, Cala d'Ambra, Lu Impostu and Brandinchi, just to name a few.
Read More
GuestBook
La casa &egrave in posizione strategica al centro del paese: torneremo sicuramente!




Marianna - Agosto 2014

Siamo stati benissimo, che bello cenare all'aperto.




Andrea - Luglio 2014

La casa &egrave molto accogliente e il giardino &egrave favoloso.




Simone - Luglio 2014

Grazie di tutto. I bambini si sono divertiti un sacco e il mare &egrave stupendo.




Marco - Giugno 2014
The Villa has a large green garden and private parking and this allows for maximum privacy. The wide veranda is ideal for outdoor dining on warm summer nights.
The house consists of 2 bedrooms (one double bed), large dining room and a bathroom, for a total area of ​​55 square meters. At your disposal: washing machine, microwave, TV LCD 32.
The spacious veranda and the private garden are the places where you can rest after a day at the beach and enjoy the best of the hot summer in Sardinia. The location, directly in the center of San Teodoro is ideal for your evening walks.
Photo Gallery of San Teodoro Sea
The sea of San Teodoro
You know, the sea of Sardinia is among the most beautiful in the world ... San Teodoro is one of the richest areas of beaches: La Cinta, Cala D'Ambra, Brandinchi, L'Isuledda are famous for their crystal clear waters and their white sand.